ARTICLE
January 19, 2023
Meet a Coach – Ulla Knudsen
Here at Coach Solutions, we are very proud of our most valuable and greatest asset – our employees. Without them – no Coach Solutions.
This time we have interviewed Ulla Knudsen, who is now part of our Performance Department. The team is like the "glue" within Coach Solutions – it is the natural link internally between the various departments and externally to our clients.
Let us start with the basics, who are you?
I am Ulla Knudsen, a Danish national working in the COACH Copenhagen office.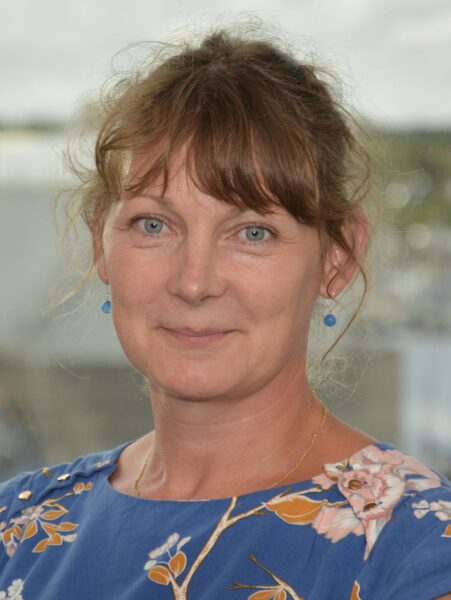 What is your role here at Coach Solutions?
I have been with Coach for almost 3 years, now in the Performance Department as Client Account Manager and Product Manager.
I am the primary contact for a number of clients and help them get the most out of their Coach subscription. Besides that, I also work with product development and I am always on the lookout for new ideas for improvement.
Tell us your "story" before joining Coach? What have you been doing?
I have over 20 years of experience in the shipping industry. With a Dual Officers license (Master + Chief Engineer) I sailed for almost 10 years for A.P. Moller-Maersk and was quick to realize that Tankers are the most interesting vessel type to work on. Going ashore, I worked with a vessel owner as Operator and then Performance Manager for 7 years before joining Coach.
Why did you join Coach?
Coach Solutions was a perfect fit within my field of interest and competency. I had been working with performance and weather routing and I was eager to try it out from another perspective. I was excited about being able to help people in similar roles to do their job easier and more effectively. It was also appealing to join – at the time – a relatively small "startup" company.
Describe yourself as a person in a few words?
Analytical, thorough, and persistent.
What motivates and drives you – both in your professional and private life?
Improving the system to give users a better experience, and helping clients reduce bunker consumption is motivating. Also solving specific complicated or challenging requests and tasks gives me a real sense of satisfaction.
Tell us what you are doing after "punching out" or during the weekends?
Family activities, whether outings or just spending time at home with my family and kids, is on the top of the list.
Living near the sea (almost all of Denmark is near the sea), I enjoy sail boating and fishing – especially when there is a catch other than seaweed.
Recently I took up a new hobby and acquired 60.000 pets! – a beehive, which is really interesting and gives a "sweet" reward when I get it right.
Other Articles
Is your vessel reporting solution ready for January?
Read more