NEWS ARTICLE
January 19, 2023
Meet a Coach – Ketan Bhatia
Here at Coach Solutions, we are very proud of our most valuable and greatest asset – our employees. Without them – no Coach Solutions.
In our line of "Meet a Coach" interviews, we are today bringing an interview with Captain Ketan Bhatia, who is part of our Voyage Optimization Team. Ketan and the rest of the team has valuable experience in maritime navigation, which benefits our customers. The team is all about safety and optimization.
"Smooth Sailing and Safe Seas" to Ketan and the rest of the team.
Let us start with the basics, who are you?
My name is Ketan – I am 39 years young and from Mumbai, India. Married and father to a 9-year-old boy who doubles up as my sidekick.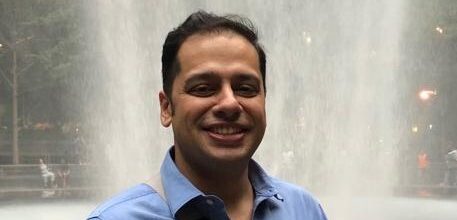 What is your role here at Coach Solutions?
I have been with Coach for about 1½ years now. Being an integral part of the Voyage Optimization team, my role is to ensure the safe and smooth coordination and execution of voyages right from the start to the finish. Acting as the primary contact for clients and ship masters to deal with every voyage related query, issue, or concern.
Tell us your "story" before joining Coach? What have you been doing?
I am a Master Mariner and I have over 2 decades of experience in the maritime arena, having sailed on various types of ships with different companies. Specializing in the tanker trade having commanded Aframaxes and product tankers. Possess a BSc. degree in Nautical Science and a proficiency in Commercial Operations & Shipping Business.
Why did you join Coach?
Whilst planning to come ashore, Coach offered me a great and challenging opportunity to be a part of their dynamic organization. The idea of putting my sailing experience to use from a different perspective is what excited me to take up this role. Also, the prospects of learning and experiencing something new in the field of maritime digitalization is what attracted me to be a part of this passionate team.
Can you take us through a typical day for you here at Coach Solutions?
A typical workday for me includes assisting and advising the clients in finding the most optimal route, keeping in mind both the safety and commercial aspects. Most of the day is spent monitoring routes, managing queries from ship masters and giving out expert guidance, where needed. Am also in touch with clients addressing any specific concerns and update them with the progress of and any changes in the voyages.
Describe yourself as a person in a few words?
Ambitious, Conscientious, Innovative, Dependable, easy-going.
What motivates and drives you – both in your professional and private life?
Problem solving and overcoming challenges is what keeps me motivated. Coming up with new ideas to improve the system and enhance the user experience stimulates my thought process.
Knowing my efforts in advising and guiding ship masters and clients has made a difference, is really gratifying. The passion to give it my best and keep learning something new is what drives me.
Tell us what you are doing after "punching out" or during the weekends?
The love for travel and exploration takes me to different places. I enjoy trekking and plan a trip at least once a year to the mountainside. Love to spend quality time with my family, planning fun activities and getting creative with my son. At times I put on the "chef hat" to try and improve my culinary skills.
Other Articles
Is your vessel reporting solution ready for January?
Read more